Marc, Sofia, and I went over to Fairfax Corner because REI was having a huge sale. I ended up getting my birthday present! The Garmin 405 with the heartrate monitor was on sale for $90 off of retail. Then to top it off, they were offering a $50 mail-in rebate. That ends up being a total of $140 off retail. I couldn't let that little gem just sit there for that price. We are going to a family test run in the morning...followed by some chocolate chip waffles.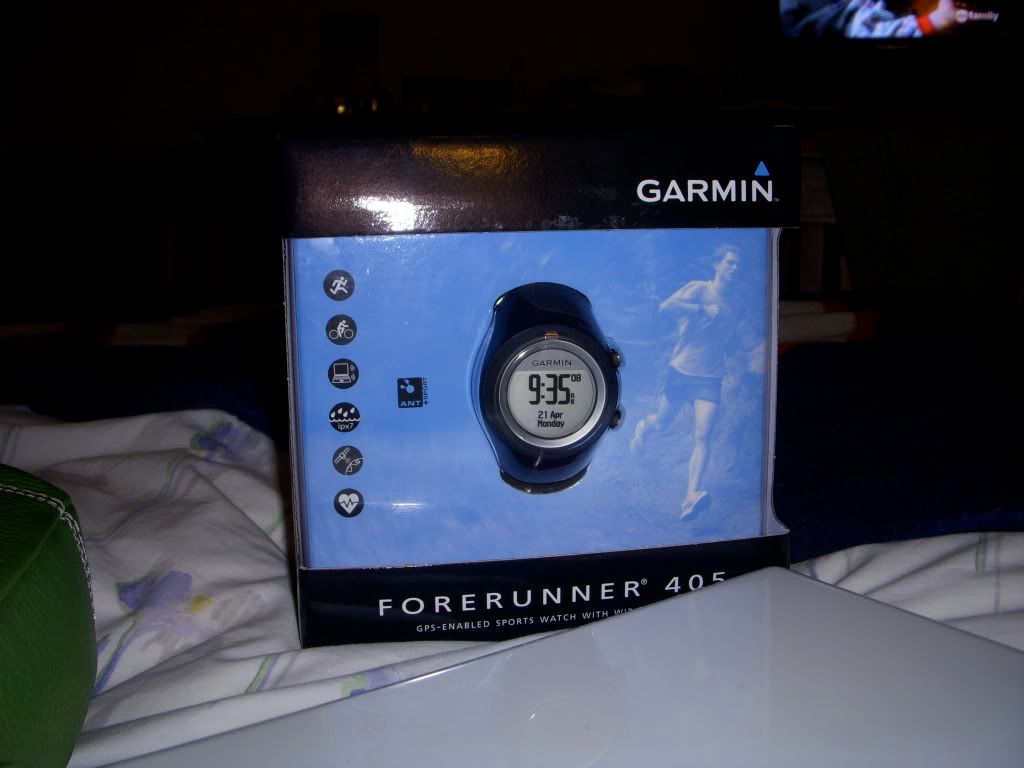 I'm also the proud owner of my first pair of wick away panties. Suppose I should have purchased more than one pair since they were 30% off, but wasn't sure how I'd feel about them. I can always get more down the road.
I also signed up for my
marathon training program
through the local running store. I realize I could very easily do this on my own and save some cash, but I think this will really help this marathon be tons more enjoyable. Training starts in a month! (Hard to believe it's already marathon season?!)
Oh and I'll be in the market for a new Weight Watcher meeting. I got home today and realized how much this leader irritates me! Like I said before, I ran to the meeting, and instead of getting a "yea! good for you! way to get some activity!", I got "You can't have your husband pick you up, you should run home." What if running to the meeting was all I could do? What if 3 miles was a really big deal for me? The sucky part is that she does all the Saturday meetings at this location. Guess I will be trying a few other locations.